My #toshibaultrabook lebih ringan daripada kasut tumit tinggi yang berada di pasaran!
tak caya??
Berat kan?? 1.13kg tu……….lagi berat dari Toshiba Ultra Book…hehehehe
So, pada sesiapa nak masuk peraduan yang di anjurkan Toshiba bersama Denaihati boleh la mencuba nasib.
Apa lagi jom ikut serta contest yang akan berakhir pada 11.59pm, 23/4/2012.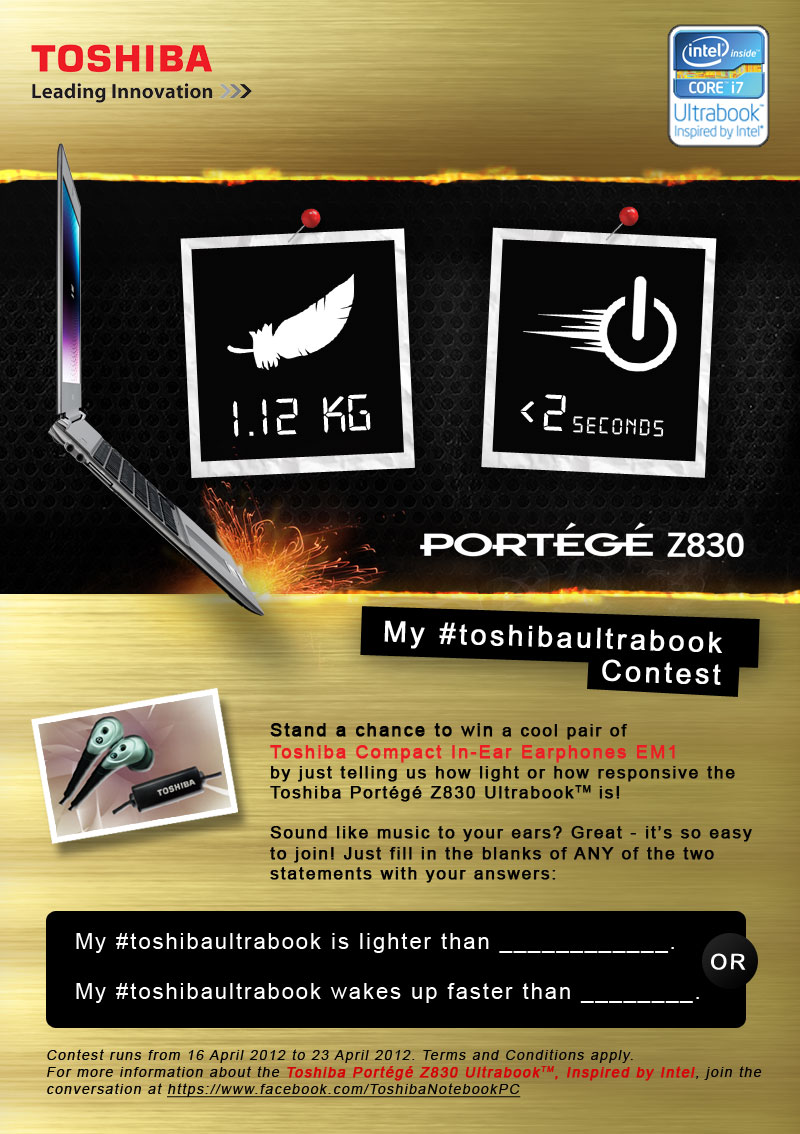 The Toshiba Portégé Z830 UltrabookTM Inspired by Intel is the world's lightest 13" UltrabookTM with the most complete set of ports. This post is brought to you by Toshiba and Intel. Join the conversation on the Toshiba Portégé Z830 Ultrabook, Inspired by Intel at www.facebook.com/ToshibaNotebookPC.